Bavarians are law abiding citizens and follow the uber-rulz....
..but not uber-stupid rulz. His Royal Orangeness Karl Willem and PA/PR Gromit have an uber-surfing session deep in the heart of Munchen.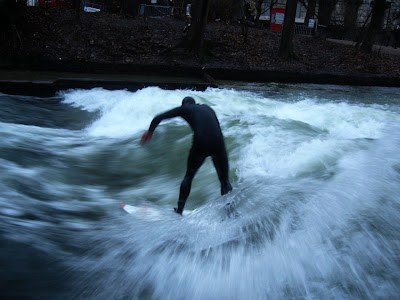 Hang ten bitches.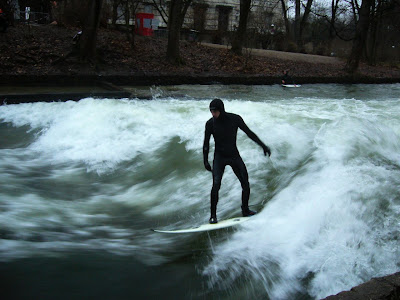 I reckon we can do this on the Balili River. The dawgs laughed so hard.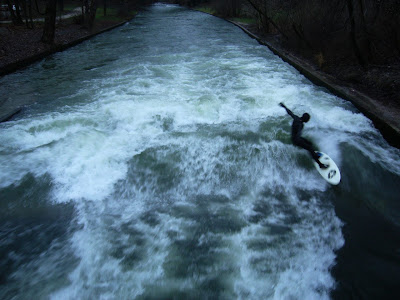 Munchen is uber-lucky to have a surf spot smack in the middle of the city.