Yesterday afternoon The Nashman, while waiting for da boss tsip sir Meyor para magpakape si boss tsip at madinig ang mga hinanaing ng taong bayan (alam niyo naman, there are two types of people nowadays - those who complain and whine and just blog about it like the ma-feeling and madramang seo-hyperlinking pinoy probloggers na kadalasang nagpapasikat sa mga iblog 5 ek-ek summits na yan, and those who do direct action and talk to their civil servants), decided to utilise the hi-tetch job search facility outside boss tsip's opis.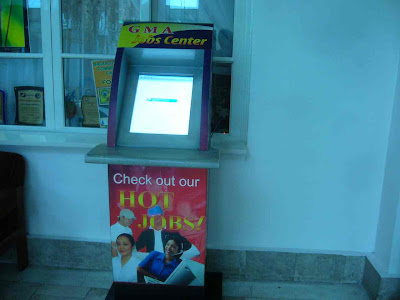 The Nashman is jobless but thank god for uber high-tetch kiosk ni Ma'am GMA, I can search for jobs that match my skillz...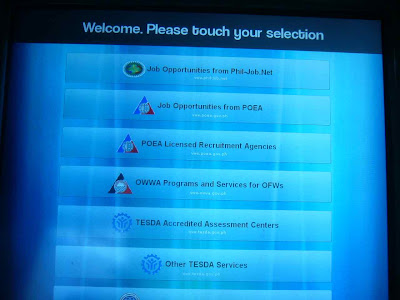 Tats iskreen paaaareeee...
...enter The Nashman's preferred job...
Shet wala!! WTF! The oldest profession in da world?? You gotta be kidding me.