Ramdam na ramdam na talaga ang pag-unlad handog ng Mahal na Pangulong Gloria Arroyo. Onward to persh werld statush 2010!
Fat cops, fat cops, what you gonna do, what you gonna do when they run for you?
I see you hiding there..
We drove to Conyo street, ie Katipunan, to buy some mais. There is no other reason to go near The Ateneo except to buy mais. In fact, since the Ateneo is good only for producing corrupt lawyers, they might as well flatten the place and turn it into a big corn field.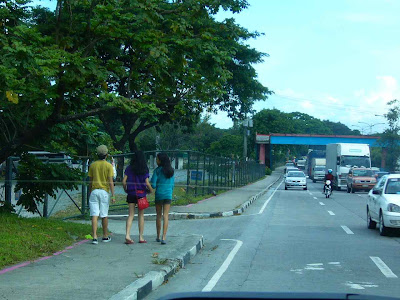 Look! Three Conyos making lakad lakad! Ewww!
Mmmm. Natural dental floss.
Kaartehan. As if.
Really now? Do we trust the judgement of Philippine Tatler? It's not exactly Gault Millau or Michelin.
The chefs tremble in fear. The could sense that we are
patay-gutoms. Lugi negosyo.
The Nashman focused on sea critters.
...but avoid the prawn cocktail.
Oysters
pandagdag libog.
More of Neptune's children.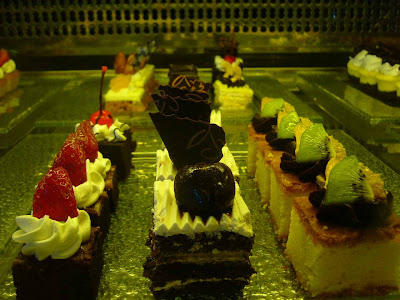 How to make humble sponge cake and brownies look like a million dollars.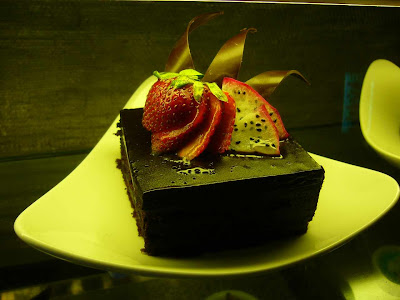 The Nashman hates chocolate cakes.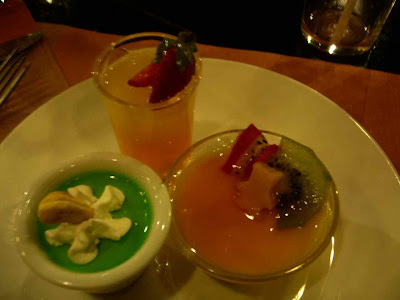 Leche flan and pandan. They come out the same way they went in.
Kabisig!