I did not know that parts of metro manila used to be municipalities of the Province of Rizal. This morning we went to Barras to inspect one of Karen Walker's projects.
That be Metro Manila in the far yonder.
If only there were tigers and lions and giraffes and elephants and such to complete the picture.
An abandoned golf cart.
The Nashman cools the parched earth.
The old clubhouse.
Because Filipino politicians are corrupt and/or incompetent, rice farmers have no drying facilities and have to utilise half of the highway.
The Sta. Elena(?) Marble quarry site.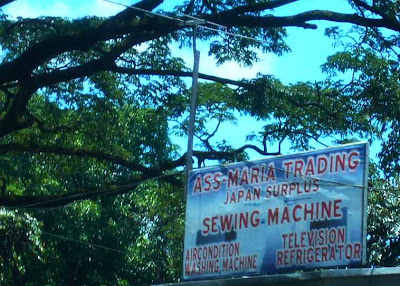 This is where you get your ass sewn.
This sari-sari store has everything! Including tapsilog meals!