The heat in Manila is so oppressive. You can throw away my environmental ek-ek credentials as I shower 4 times a day! So off we went to Tagaytay via the scenic route of GMA, Dasma, and Pala-Pala. Wonderful places all that are a must! I'm not kidding.
And let me be honest. I found Tagaytay cooler at 10pm than Baguio.
I feel as if Imelda were still first lady with this retro building.
O siya, siya, makikita natin kung best nga siya.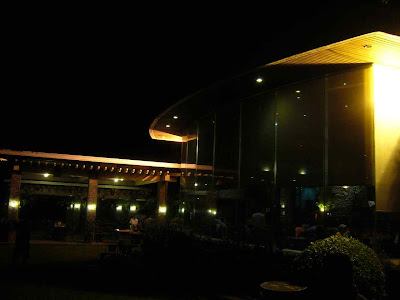 I quite like the glass facade. It must provide nice views of Taal lake during the day time.
Feels like the 80s.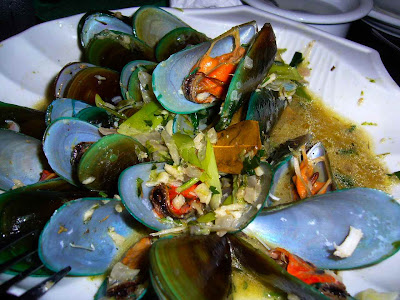 Mussels, mmm...
Tawiles! Even more mmmmm...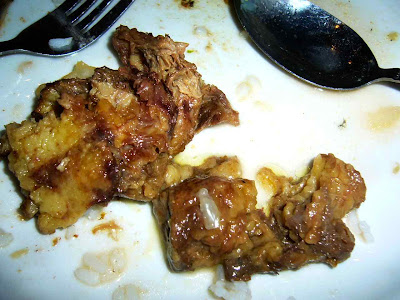 And for the piece de resistance! Bulalo marrow! Call the heart doctor quick!
Give me more clitoral goodness dammit!
Apparently, that hotel, Summit Ridge, intends to charge an exhorbitant P8000 per room. And you wonder why people prefer to go to Thailand or Vietnam! That price is ridiculous for where it's at.