I'm not making it up. We start them young in Baguio so early on our kids know the joys of manliner, feather boas, and sequin studded spandex (and if you are really posh, with some feathers of endangered bird on your cap). Is it any wonder we produced BB Gandanghari?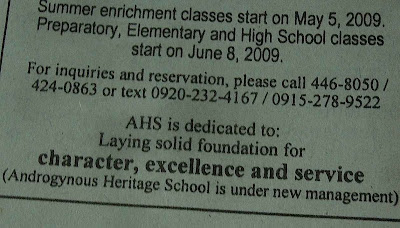 It's under new management beyatches, the old one wasn't fabulosity enough.
Baguio has always been an open city. We loves you even if you are ambivalent as long as you are not apathetic.