My mother pointed out that this pharmacy we were buying her meds from doesn't sell condoms or contraceptives. Apparently, it's due to their 'religious' beliefs. We were giggling and mischievously planning a dialogue where my mother would go
"Hello, meron ba kayong condom, may gf na kasi itong anak ko"..
unfortunately we chickened out. We realised we would not put the salesgirl on the spot given it was a busy time. Personally, I think a pharmacy which doesn't provide contraceptive advice and products should lose their license.
Anyways, thank Kabunian I found the cooperative of blind
masahistas!
These guys are really fantamazing. It's straight to the point, none of that showering you with petals fanfare with Kenny G muzak and a lecture on philosophy. The whole body massage is very very rejuvenating for P250. P160 of that goes to the masseur while the rest goes to maintain the cooperative and to train others so they too can get a livelihood. It must be the Baguio air pollution but I was about to ask
manong
to turn around as I undressed then I realised, er, the people are blind.
We were supposed to go surfing this morning. Although the wave forecasts predicted 3-4 feet long board swells, we were optimistic that the weather would turn for the better and push some higher south swells down our local break. This was decided at 10pm. Beers, coffee, cigarettes, walking up and down the city
(better at night as all the filthy tourists are gone)
and 8 hours later, we looked up and the sky was turning orange-blue already. Hmm, it looks like no one is in any condition to take a two hour drive and still have enough energy to try to balance on a floating plank. Oh well, maybe next weekend.
Which brings me to my friends. We were talking about camera lenses, surf board lengths, hidden swells, trailing to Baler, traveling, trying to stash boards on the aisle of planes to Siargao, restoring gas guzzling cars, one night stands, eternal poverty, and gadgets. In short, we've just stopped growing up after high school. Maybe it helps that none of us are married and from the way things are going nuptials are unlikely.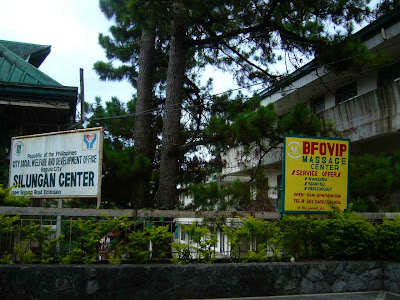 The best massage parlour in the city.
It's very basic, none of those astral yin yang ek ek chuva chuva wellness philosophy mission vision on the walls.
We must put this all down in the ubiquitous blue logbook.
Simple and clean. Fresh sheets every time.
I got home at 7am, slept, woke up at 1pm and had a humble breakfast of tuyo and talangka.