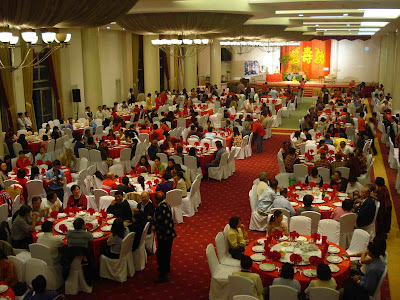 Today, the Mastah decides who will inherit the powah and secretah book of amazing kung fu moves...
Apo Freddie is the last of his batch of pre-war Chinese pioneers who made the Cordilleras their home.
The Mastah says release the food parade!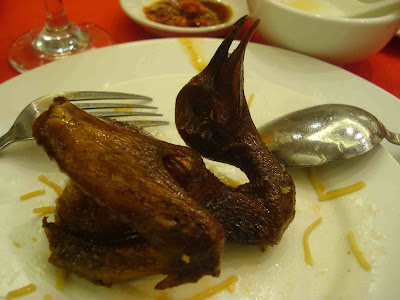 You killed mah teacha! I will hava mah revenge!
Evil quail get a taste of The Nashman's two palm technique.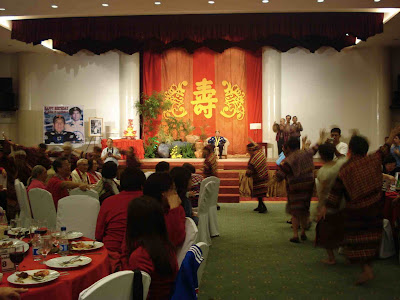 Quote of the night from one of the sons "He already gave me my share of the inheritance so I can say bad things about him"...To which the other sages replied "But you never know if he has other hidden treasures." Ay, oo nga ano.
Very few people have the clout to make people who hate each other share the same room. I could have asked Morris why he was being such a conasse and if he enjoys being Gloria Macapagal Arroyo's pet dog, I could have asked Peter why he was such an incompetent mayor, I could have asked Lulu why she was draped in a dead animal, I could have asked Jack why he was openly campaigning to be governor when he was sharing the same table with the incumbent....but this was not the right forum. This night was not about the politicos. It was for a Baguio pioneer.