Ewan. You can stare at it the whole day if you want. Hindi na kelangan mag-explain, pagod na ako. Hiwalay na kung hiwalay.
What is this is all means? Is it is what I think is it?
Mr Smith, horny white men are preying on our pure Filipinas. Back to school means back to kinky sex in Otto Han toilet cubicles in SLU. Maniwala kayo sa hindi, maraming nagkakantutan na estudiante sa first floor ng engineering building.
Gordon is a Dick.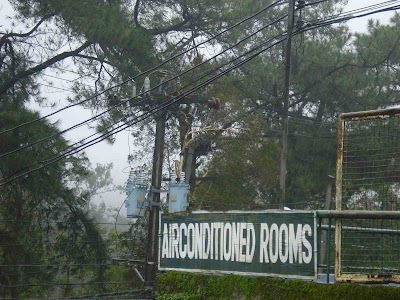 Energy efficient pa. And kudos to the architect who fully utilised the Baguio ambiance of nearly extinct pine trees and rain.
Tranny gun fight place. Meet me at high noon.
There's also a Ganja alley, but The Nashman is not going to tell you where it at.
The new ukay-ukay ad campaign is very Dolce et Gabbana.
This is why you don't get headlines like "Cavite road rage, pito pataaay!" in Baguio.
Garbage trucks in Baguio are like Unicorns ant Honest Ateneo Lawyers. Good luck finding them.