...admit it. As long as you don't know the people involved, it's so compelling. I love watching break-ups. It's my mala-Hayden Kho voyeuristic guilty pleasure. I try to come as close as I can to listen in to the hyperglycemic dialogue about love lasting for eternity if we give it one more try...it's a blockbuster if projectiles and red wine are involved.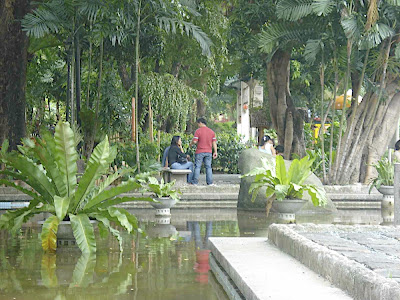 you complete me...mamamatay ako pag umalis ka sa buhay ko...i love you like hello.
...leave me alones! hindi na kita loves. can't you see, pobre ka na, maliit pa titi mo. don't touch me. Break na talaga tayo.
Sige! Break kung break! Pero ayon sa law on breaking up, dapat may one last kantot..tara doon sa damuhan. I loves you so much, if it makes you happy, I will let you go...