MRT from Shaw to Cubao. I don't have the powah.
LRT2 from Cubao to Santolan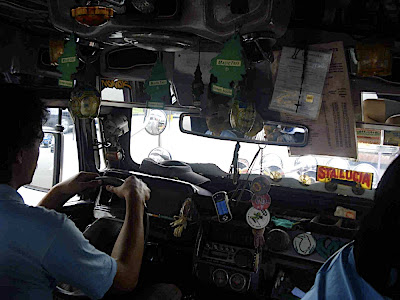 Montalban jeep to Blue Wave Mall
A market in Marikina, looking for bangus.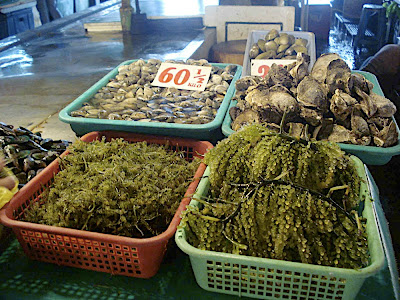 ...and some ar-arusip.
Ashley, the bitch, ruined the fish skin. Joma, who was so unlucky to have matriculated at an all-girls' college in Oxford, insisted we lunch at some mall or restaurant. The Nashman stomped his foot and did the Ashley's royal friend patented finger twirl saying
No! No! Noh! Nowh! Nowh!
We gonna be trying out your local market and be invading your kitchen and will make a home made meal for less than P250.
Lunch at the veranda.
The usual suspects..
...with blanched kangkong
Only unsophisticates use cutlery for this meal. The Nashman used his hands.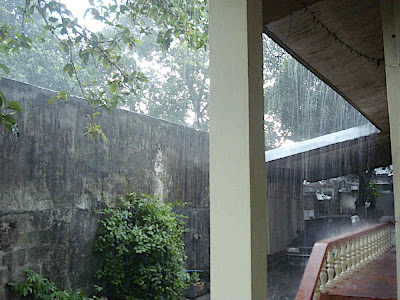 Then it rained so hard for three hours. The Nashman wanted to bathe in the rain but apparently, in primitive Manila, it's illegal to be nude while taking a shower
(alangan naman maligo akong nakadamit?).
Such prudes.
Marikina trannies are not as fabulosity as Baguio trannies. For heaven's sake woman, shoes are not enough, make some effort, beyatch.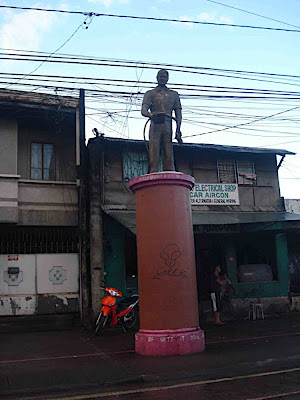 Marikina has lots of these ugly statues on garish pedestals marked with "Naghahanap ng Bayani". WTF.
If you thought ex-Baguio Tongressman Vergara was bad for all those not too subtle "V" signs he had put all over Baguio, the Bayanis of Marikina are a lot worse when it comes to wasteful self-promotion. On second thought, since I don't live in Marikina, I find the statues 'quirky' and 'amusing'. The 'sculptor' should be made a National Artist. Now na.
On the other hand, at least Marikina has some bicycle lanes...although they are often hijacked by motorbikes and tricycles.
LRT2 from Katipunan to Cubao.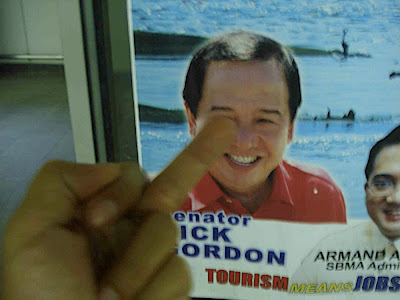 The Nashman wanted to take the MRT from Cubao to Shaw but the ticket line had a ridiculously loooooong non-moving queue and the carriages were packed. So fuck you DOT and Senator Dick. How can you promote Philippine tourism when public transport can't cope with peak time demands. Hellow. This is why 9 Million go to Thailand whereas only 2 Million come to the beautiful Pelefins.
So, take an even more slow moving EDSA bus where your peace and quiet will be disturbed by a fricking bible nutter. Can you move to the side please, I'm trying to watch all the evil and bad news on TV.