Upon the recommendation of Carnetnoir, we sojourned to this hole in the wall in Binondo for some dimsum.
We had the vegetarian dimsum (in deference to Ashley, who is a gays but devout Moslem), which actually still has pork.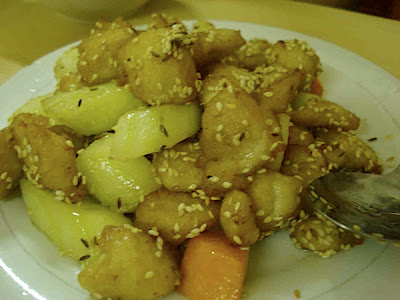 Deep fried chicken with cumin. Delish.
Simot. Ashley and Posh Pretty Girl Friend ate everything.