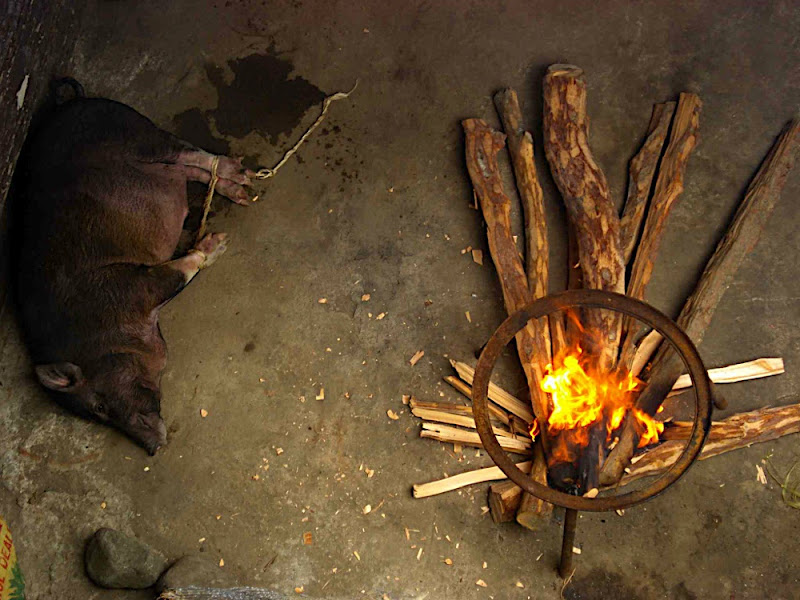 Masapul ti soy nga adda sili ken Ginibra tapnu marunaw diay taba
. Seriously, I know we are Igorots and all but why can't we just buy pork from Monterey like Lucy Torres Gomez? We has to put a pine stake into its heart, and then chop it, and then drag the big ass kaldero that can fit in two Cesar Montanos*. I said I wanted a quick lunch, this does not look like fastfood. On second thought, this is waaaaay better than fastfood. Carruthers, hand me my jungle knife...
*that's a

Machete

reference for those born before the glorious ST era. Ah, good times.