The Nashman likes taking the public buses in Metro Manila. Look, they even show Transformers 2. Plus you get to meet all sorts of people, from the mani vendor to the bible nutter.
Pretty Friend has a new toy. A Lomo. Even if you have a Leica, it's good to be multilingual.
Ah, the arm tripod photographers make the world a better place.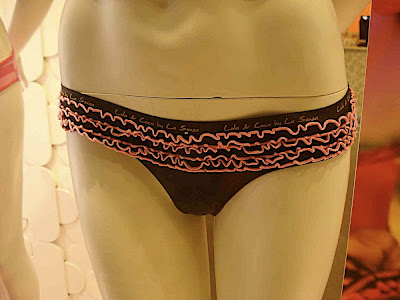 Shopping for undies.
Miss, bring all of that to the dressing room and we will make a video montage like they do in 'transformation' movies. You know, the part where the lead actress gets to try on everything while the friend sits on the bench nodding his head yes or no and the sales people don't even feel harassed and annoyed that we are trying on so much stuff? That happens in real life too right?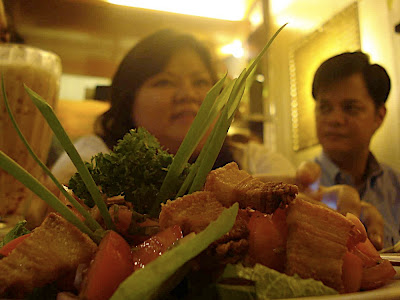 Later in the evening we went to Edsa Shangrila where The Nashman's choice of resto where the waitresses are conservatively dressed in mini-skirts and boob tops (Agave) was vetoed. We went to Via Mare where the food was generally horrible. My so-called 'bagnet' salad was just basically fried pork chop (ukinana, haan nga bagnet data!) and Pretty Friend's chicken inasal ay walang magandang asal.
Someone has some Explaining to do why they is so horny. Two oyster plates???? In tomorrow's show, I explain why my trousers are priapic. Well, they had good oysters at least but it's really hard to fuck up fresh oysters even if you try. Generally, Via Mare-EDSA Shang, for its price, gets an Avoid rating from influential food booger The Nashman.