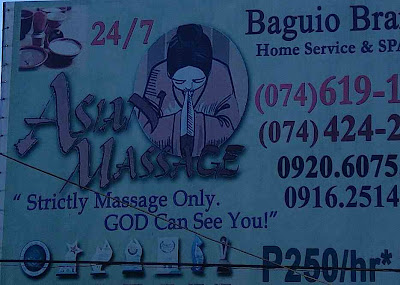 Whut? No '
special, extra service
' as mandated by our Constitution??
"Asian"
Massage but no
"Me love you long thaym"
stimulation of the PC muscle as required by ASEAN treaties on massage parlours? And why does God want to watch? Is God going to do a Hayden Kho and upload it into the internets? We is confuse.