It was still raining buckets when The Nashman left for the lowlands for more errands. The fog was so thick and it was so dark at noon......
....and then you reach the lowlands and go WTF?, the weather's all nice and not a drop of rain in sight....
...except for Urdaneta....that town is always flooded.
Yay, bagoong!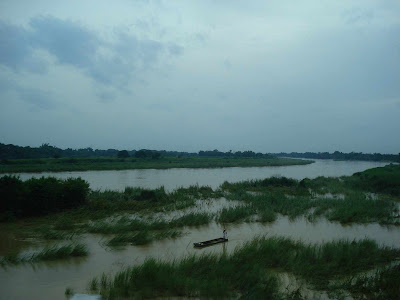 I want to be on that boat!
NLEX at Bulacan. Sigh, Manila, how I love thy smog, humidity, and heat.