Pig out brunch. Well, technically no pork involved.
Retro tin. I like.
55M users and still not making any money. Phail?
Goatse!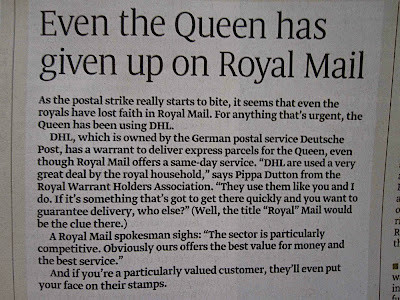 Ja, trust them Germans to be on time. Royal Mail has its flaws but if you want a really shitty postal system, try Philpost. Interestingly, the letter I got from her was delivered by Royal Mail and not DHL....
hmmm, I iz not urgent innit?
The salacious reality of migrant labour. Ask Filipino seamen.
The minister goes on
"People who are full should understand those who are hungry".
Also
"traditional Chinese culture had a rich vein of erotic poetry and prose, both refined and bawdry, before ideology and foreign prudishness suppressed its expression."
I'm sure the imbecilic Catholic Bishops Conference of the Philippines objects to such pragmatism.
I told them to invest in Shu Uemura instead of Ever Bilena!
I vant.
Leaves.
Mmmmm.