You are welcomed with
Hello Mamser, welcome po to Rustan's
Proudly showing off the Plaque of appreciation from DENR Secretary Lito
"Who cares if I'm incompetent, I can do motorcades"
Atienza.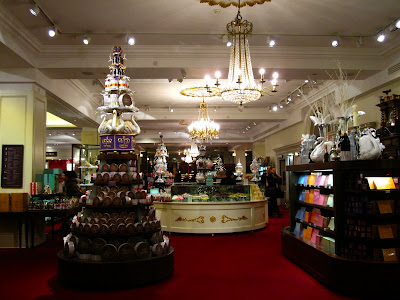 It's waaay more civilised than Harrods! The strict face policing prevents undesirables like Ashley's designer Boyet Fajardo from coming in.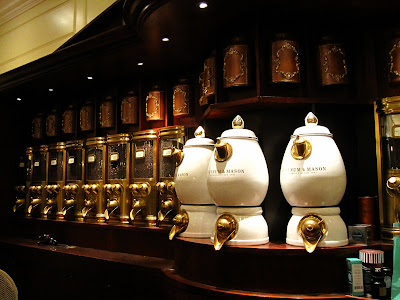 Do you have Blend 45? I actually asked that, in my poshest accent. Well, they don't have it but they have Jamaica Blue Mountain!
Beware of fake pearl dust! It could be tawas or Tide Ultra Sabong Panlaba. Buy edible pearl dust from reputable stores!
I've done it all, worms, spiders, snakes, scorpions...but what I really want to see at the bottom of my Vodka bottle is clitoris.
The female tarantulas taste better than the male tarantulas. Fact.
The best foie gras is Reno Liver Spread. Sadly, they don't stock it here.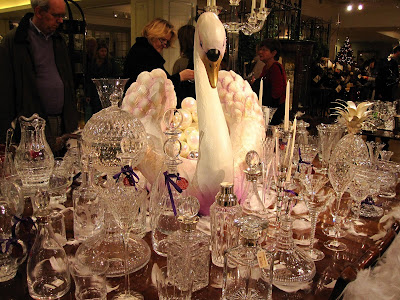 Suspiciously looks like Blend 45 bottles.
The third floor is the lingerie section but we can't show you that because Manoling Morato will censor us.
The third floor is for boys' toys! Wohooo!
Isn't this a funderful way to shop? No pushy selling and sales attendants in waistcoats. It's like yesteryear once more.
Leather toys!
Perfume. The Nashman will soon be releasing his own line of Eau de Toilet. One's called
Dugyot
pour homme for that sporty scent and another called
Laday
for that musky sex-inducing smell. A female parfum is also under development and I call it
Itil.
Now incidentally, I have found a new way to monetise the rows upon rows of calla lilies growing
idiay banbantay.