Dolce and Gabanna and the new low waist jeans. This is a sign that Erap will be Philippine president 2010!
It used to be The Nashman could scavenge on the dying days of January for real bargains. Finding shoes were never a problem (size 7), or trousers (size 29 or 30), or shirts (S)...but now things are different. The Chinese and Koreans and Japanese have waaaaaaaay much more money in these times and since ALL ASIANS look same, they have the same size clothes. And thus, the shops are left with size 11 shoes, size 36 trousers, and large shirts. The Chinese and Koreans and Japanese who have waaaaaaay much more money can pillage the sales very early leaving nothing for the equally sized destitutes like The Nashman.
Putang-enang shet, balek Penshoppe at Bench muna tayo. Nasimot na ng mga Tsekwa, Sakang, at Amoy Kimchi ang Hugo Boss na £1 o ang Gucci na £5. Mga shet kayo, baket ang yayaman niyo! The Philippines is the only Catholic country in Asia. It is also the most corrupt. And we are resilient to the recession.
Why are there no Phaidon city guides for Marikina? Or Las Pinas?
Feathery lingerie! Let me pluck that!
Genetic modification has produced green tinted ostriches.
The temple of Toffness. Ashley, bawal ang Royal Friend mo from Culiat and the Sultanate of Ewan sa store na ito dahil mali ang accent niya. Hindi siya nag-John Robert Powers.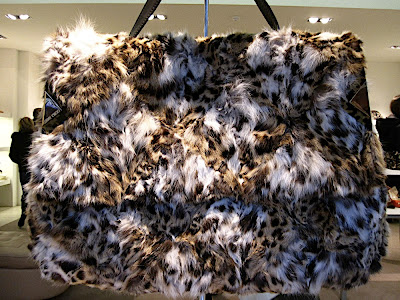 The best netbook satchel on the face of God's green earth. Birds die so we can get connected to the internet. Besides, if God wanted them to live, she would have made them bulletproof.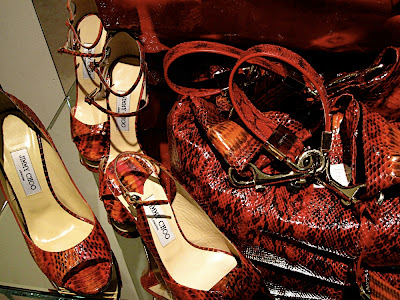 Jimmy Choo breeds red skinned boa constrictors. Didn't you know.
The crazy scrum at Gucci! Can you believe it! The Chinese are truly here. The shop assistant, or 'fashion consultant' as they call it in Gucci, hands them out one per 5 seconds to eager hands!
Pero may theory ako eh. Ang alam ko, mga anak ng may-ari ng pabrika sa China mga batang ito...binibili nila mga bag para kopyahin at ibenta sa Greenhills. Tama ba?
I don't care how many chicks died for this bag! It's lush!
Thankfully, crucifixes have no effect on The Nashman and would happily bite what's behind that. Mmm.
Mmmmm.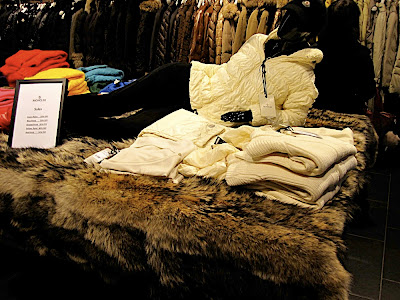 Now that's what I'm talking about!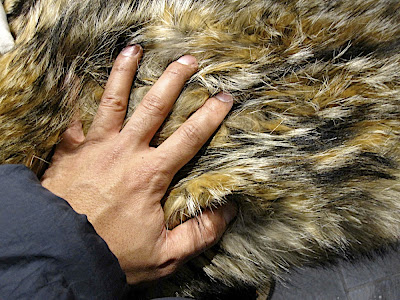 Does it come in double duvet size? I wanna sleep on soft animal carcass.
Bangers and Mash