Let's kill plants instead!
Cow and chicken express fear at the thought of a tofu world.
Just as Jesus Christ was born and died on the cross, these pigs do the same to give us life.
Turkey killers!
Essential stew ingredient.
The Ampatuan Clan deserve to hang too.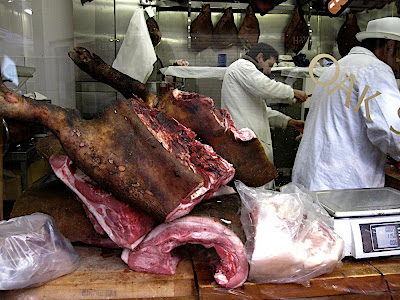 Aged meat.
English chicharon is the second best in the world next to the Spanish.