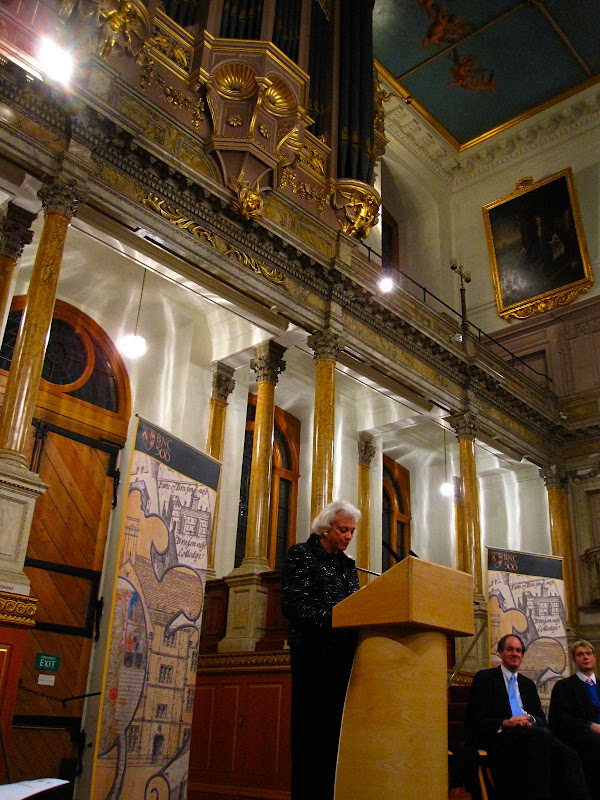 Former Justice and first woman member of the United States Supreme Court Sandra Day O'Connor gave a lecture on the inner workings of the US Supreme Court, its judicial review powers (compared to common law countries), the Bill of Rights as enshrined in their constitution (compared to the UK which has no written constitution), and other 'supreme court-y' things. It was a very good lecture. Not exactly my field, but compared to 2nd-rate lawyers who obfuscate with jargon (you know the type), she spoke in a very concise and clear language.
The grand entrance.
...and now time for some Q&A.
On Bush v. Gore, the hanging chad election.
On the media circus surrounding her appointment as the first woman in the SCOTUS
On Judicial Reform and merit selection
On what to do after the SC.
Making taray a 'difficult' question
On Sotomayor (Obama's first SC appointee and the 3rd woman Justice) and the qualities needed for an SC Justice.
On not being able to get a job, even after Stanford Law School, because of her gender.