...by yourself is quite enjoyable because you use your imagination trying to pick out what's best for the recipient...but when doing it with girls, it's horrible! They take ages to choose! There is much pussyfooting. And what is it about women's knickers that make them so expensive?! We looked at Stella McCartney cotton-silk blend undies and they cost £165 for a pack to cover the entire week. For men's undies that's really not so shocking but on girl's lingerie which uses very little cloth, it's daylight robbery.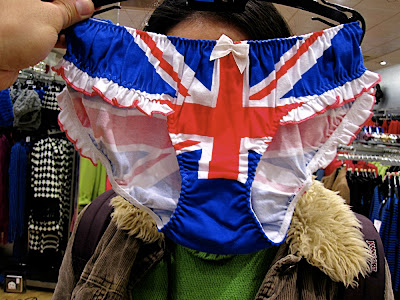 The cheap option was quickly vetoed.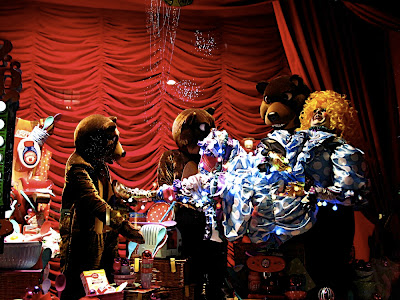 Bears are lucky, they have fur to cover up their bits. Have you ever seen a male bear's penis?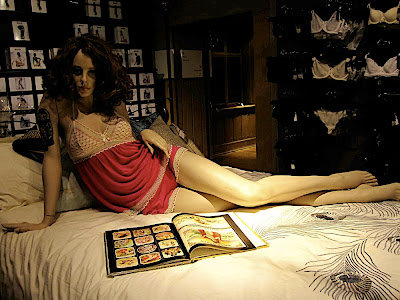 Hullow!
Nipple tassels are so in right now.
Never lose hope, there's always the perfect lingerie somewhere....