Nanny state has to mollycoddle you because of whiny people who trip often and their ambulance chasing lawyers.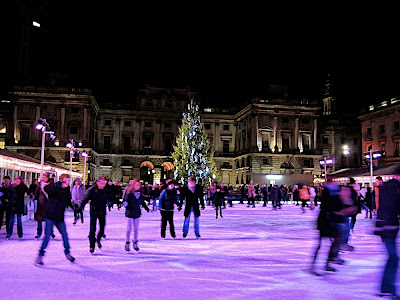 Festive ice skating rinks are PDA-Rom Com zones. It's utterly dripping in uber-kajologan pa tweetums....
...but this is why we like going to them...HHHNSWPSS.
Theatre land.
The embankment before New Year's day fireworks.
Would you like to stay out in the freezing cold for 4 hours without toilet facilities just so you can watch fireworks?
..when you can go home and eat kare-kare to welcome a completely arbitrary new year.