One needs the proper gear when doing the crotch thrust move you know.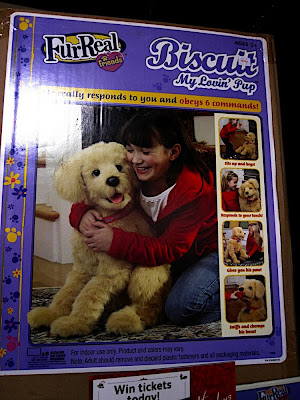 It responds to 6 commands!
For Ashley who desperately needs one. Please do not use on Rosamunde's Royal Friend from the Sultanate of Ewan because that person radiates unsafe levels of bading radiation.
ZOMG! It looks and feels like real snow! Bargain!