It's not the machine I fear, it's the price.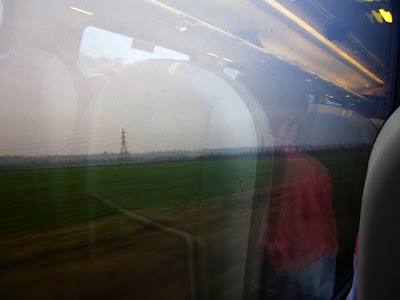 Gloomy forecast. Sleet and snow.
Lemme see, which one is mine.
Lunch. A very Jewish bagel filled with scrambled egg and kosher bacon.
The label says Ubuntu (S. African) means
"I am what I am because of who we all are"
Bring out your Barbours. Posh is back. Apparently.
No, it's not going to be Pamela Anderson. (Although I wouldn't mind being molested by her)
After a day's werq looking at teeny weeny things, back to the 'hood.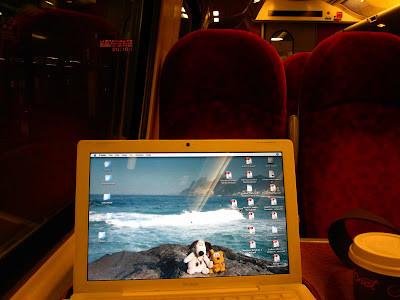 2009 and de train still has no free wifi! Iz it the 3rd werld or what?