MILFy. Tiger making sure the message gets to all demographics.
But of course! Tiger and Condoms!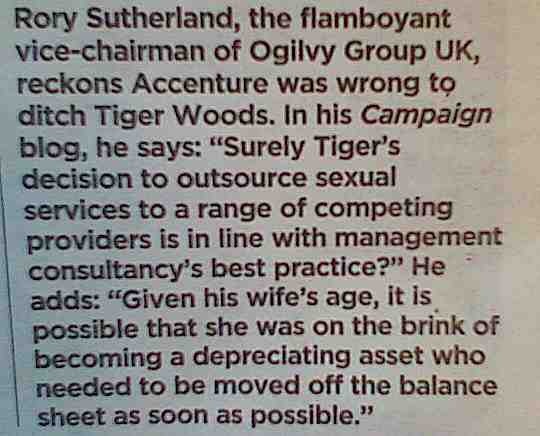 Finally! When I woke up to the alarm clock radio the other day with the news that Accenture was dropping Tiger, I thought they were insane. Consulting firm. Hello. This is exactly how consulting firms earn their (overpriced) keep. Arthur Andersen would have been proud.