For Xmas, His Royal Orangeness Karl Willem and PA/PR Gromit have chosen to stay at the Royal Arsenal in Woolwich to entertain guests.
Xmas lunch of salmon and choice meats with goat cheese, humous, and taramasalata.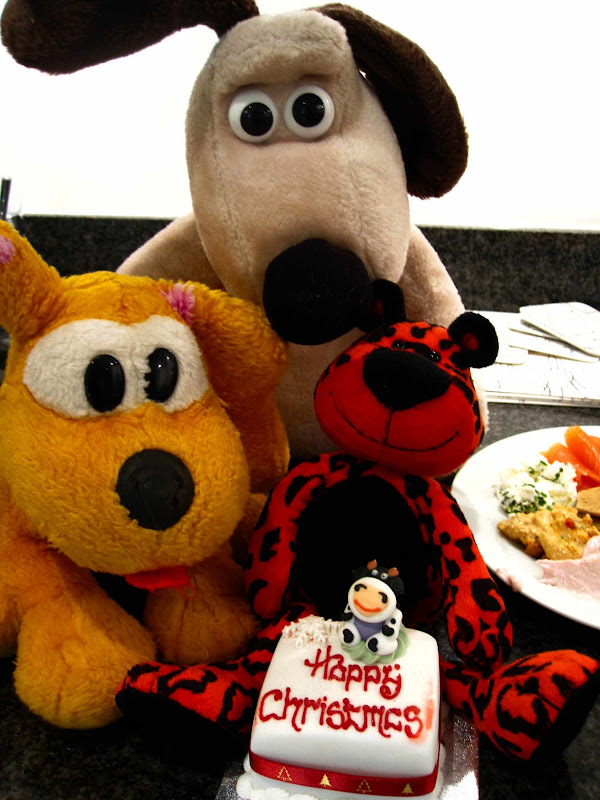 Xmas cake. Aged for 3 months in whiskey.
Sugar cow meets his honourable end.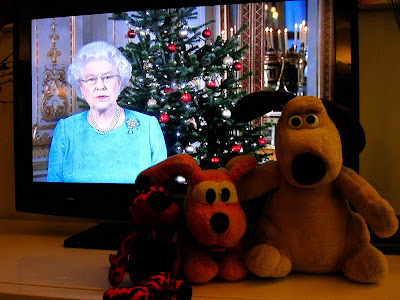 Lola Lilibeth gives his traditional Xmas address.