The Nashman, being a member of the Royal House of
Patay Gutom Blogger
, is provided one discreet police escort everytime he mingles with the masa.
Alam niyo naman, maraming inggitero lalo na yung mga exiled royals of the Sultanate of Culiat and its Environs. They want me out of the way so they can ascend to the throne of Awesomeness.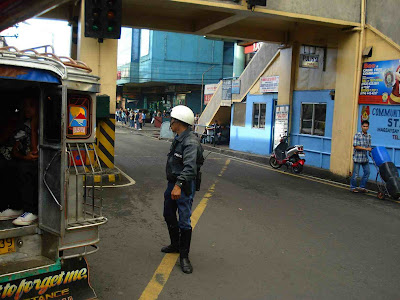 The Royal Mounted Police of Baguio on their Imaginary Unicorns stop traffic so The Nashman's Royal Jeepney convoy can pass.
Ah, thank god the police of Baguio are not as Fat, Corrupt, or Incompetent as the lowland species. That car is past the yellow line on a red light and will be punished. Full cavity body search,
ngayun din!