Don't throw away the leaves of lemongrass as you can use it as a steamer base for tanguigue...
..as shown. Tanguigue marinated in secret spices and black sesame seeds.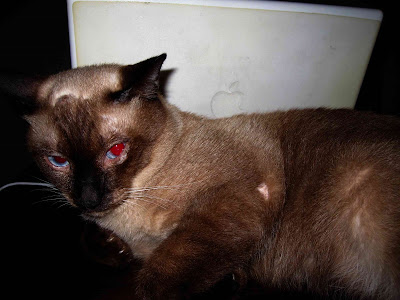 While the fish steams and the rice is fried, Momo, the perspicacious Siamese Conyo cat chillaxes.
Done in 30 minutes. Turmeric cumin rice with solar dried alamang, tanguigue steamed over lemongrass, and chopped tomatoes. Just coz we is poor don't mean we can't eat well innit?