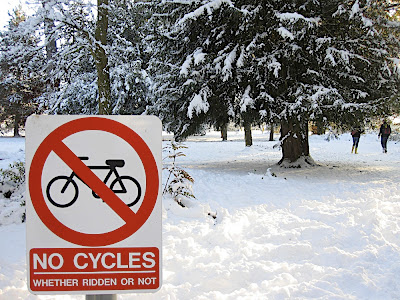 Does it matter? I don't have snow tyres anyways.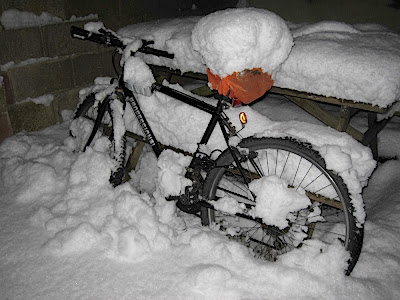 The Nashman's personal transport vehicle is rendered useless.
I'd say that's 8 inches on The Nashman's saddle.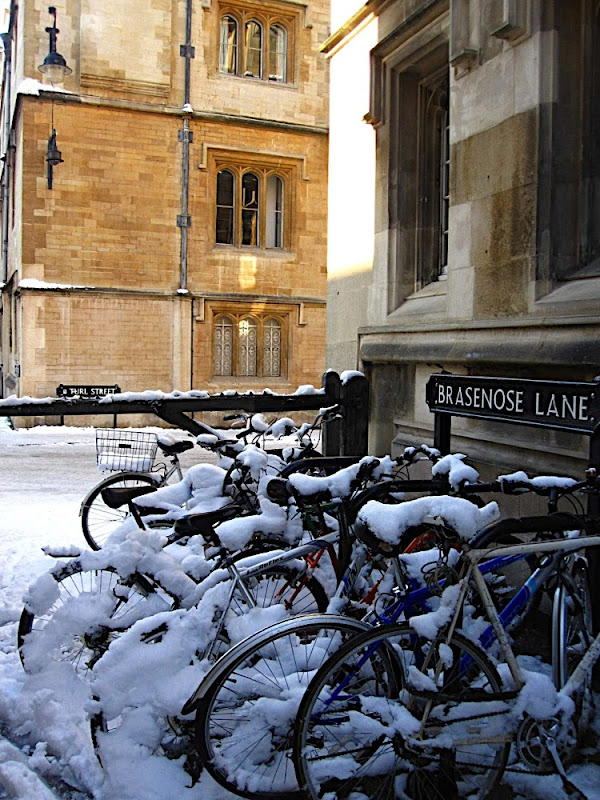 The city comes to a standstill. We is doomed!
The white stuff says you should walk.
More snow.
Still there even if it's sunny.