...is where we have been stranded this Xmas/New Year Break.
That is actually supposed to be MY bed, MY duvet, MY pillow, MY piece of real estate in front of the TV! But noooooooooooooooooo.
The view from the DLR.
Raven and hoodie. (Another inside joke.)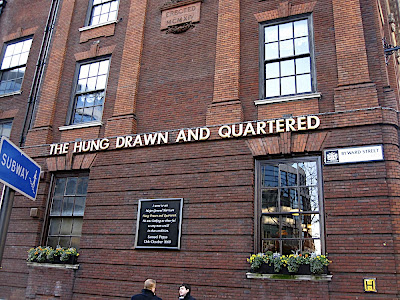 Let it not be forgotten that back in the ages, the English were top of the pops in the torture league table.
Six years later, a great fire.
Who do you think is having more post-LOTR success? The acteur who played Frodo or the one who played Gollummmmmmmmmsssssssh? The biopic of the man who gave us the classic 'Sex, drugs, and rock and roll" is out this weekend. Let's go preciousssssssssssssss.
A quick visit to the Natural History Museum...followed by lunch at..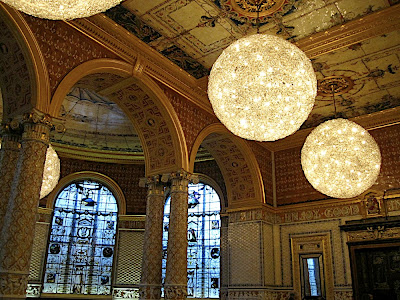 ..the Victoria and Albert.
One of the best coffeehouse settings in the world, shame about the crowd. I propose a dress code/face police!
All that art makes one rather peckish...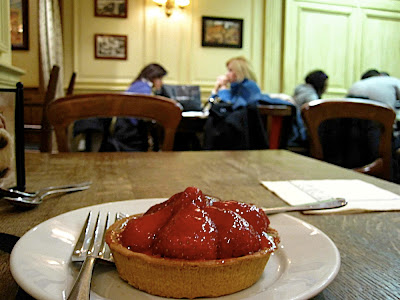 We begin with a simple tart....
...then a quick transfer to the arcade...
...then another quick walk to happening SoHo for anchovies.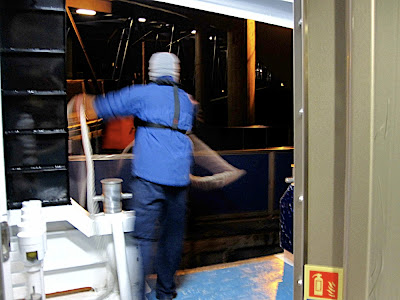 Then on to a Clipper, sailing off to home.