Bless this food that we are about to eat....
It looks like missionaries are hell bent on converting the whole of Africa.
The Fed is simply awesome come crunch time, as Murray discovers.
Steven Tyler and Mick Jagger have competition.
Ayan Ashley, hindi mo na kailangan ng pwet, bunganga pa lang solb ka na. Kahit magsabay pa kayo ng Royal Friend mo from the Sultanate of Culiat, kasyang kasya kayong dalawa. Wet na wet na siguro ang hijab mo sa pagnanasa.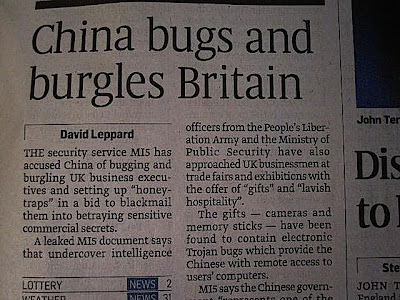 Hurray! It's the cold war all over again! Espionage is so in right now.
When you think about it, 90% of hard drives/memory sticks come from China! Everyone has a chinky eyed trojan horse lurking in your gadget, siphoning your data.
This is why you shouldn't honeymoon in China....that raunchy and filthy
(hey, is that even your wife)
video footage of you may have no value to the spy game
(you, admit it, being a REGULAR joe and NOT some Bond spy)
but it'll end up on the amateur porn channels.
I don't mind. I am happy to stay at home.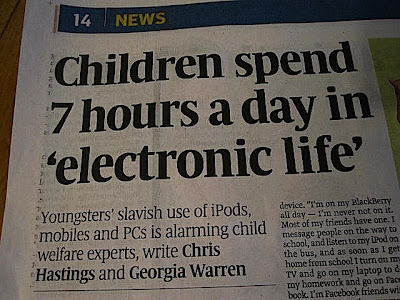 That goes for adults who use apps on Facebook. No, The Nashman doesn't fricking play Farmville or Mafia wars so fuck off with your 'gifts' and 'invites' on my wall.
B chillxing in m cribz scking my thmbz. Lolz.