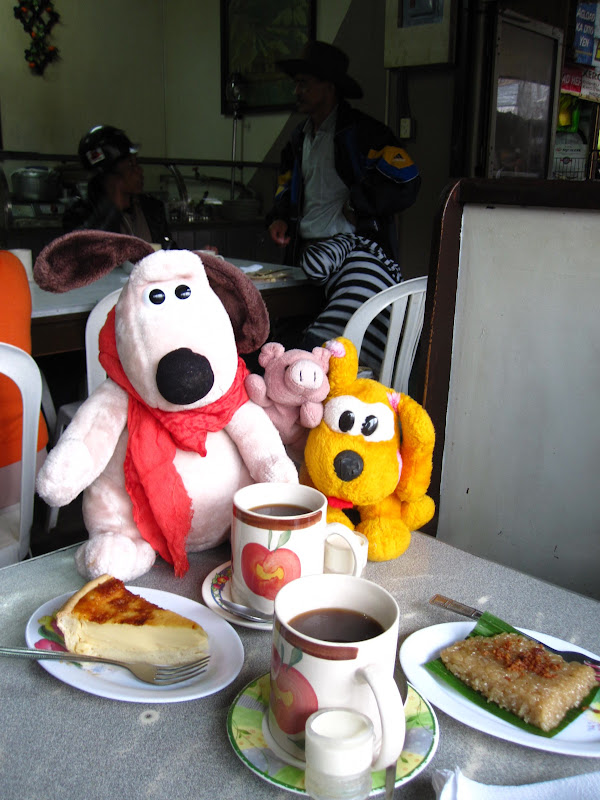 Head over to His Royal Orangeness Karl Willem and PA/PR Gromit's fellow gourmand
Fritson's blog
as they review the litson rice served at Sab-atan II at the Dangwa Terminal.
"Sab-atan"
means meeting place in Kankanaey and 'litson' is not necessarily the whole pig roasting style of 'lechon' but rather the 'lechon kawali' method. As we ate, two French backpackers arrived and we were worried from their Lesbianic looks that they would be crazed Vegans and would cause a big fuss
(duwa da gamin nga balasang nga kasla lesbian ngay ket halos amin nga puraw nga lesbian ket vegetarian ya nga managpilit mangan ti ru-ot laeng)
but then they ordered meat so all was well.
We had this. For the ratings go na kasi to
http://www.litsonrice.blogspot.com
. It's an indispensable resource for the best places in Benguet to grab oink for less than what it costs you to go and remain hungry at Starbucks.
It's sooooo Cordillera. Minero ken Koboy. Very otentik. Saan ka pa!